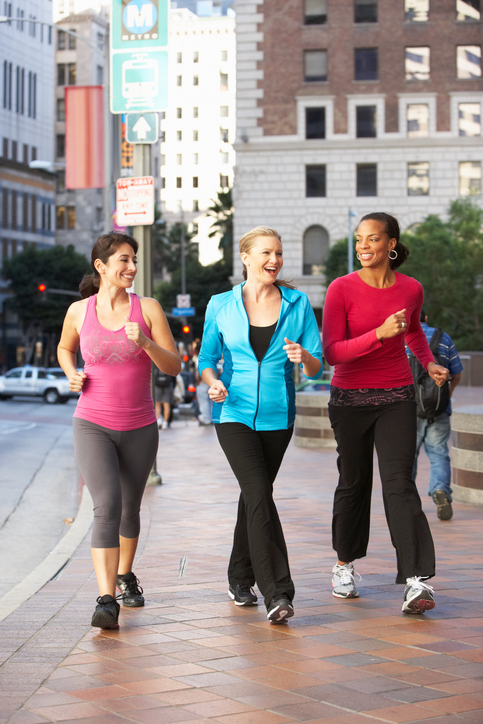 Carving out time to exercise can sometimes seem impossible; especially when it feels like 24 hours already isn't enough time in a day. Fortunately, exercising doesn't necessarily mean we must 'hit the gym hard.' Walking is considered an easy way for adults to include physical activity into their daily routines. In fact, a recent study, 'Walking for Transportation or Leisure Among U.S. Women and Men- National Health Interview Survey 2005-2015,' revealed that the percentage of women walking has increased from 57.3% in 2005, to 62.5% in 2010 and to 65.1% in 2015. The study defines walking as participating in at least one 10-minute period of transportation or leisure walking in the past seven days at the time of the survey. Maybe you're thinking "10 MINUTES, I can use that time to get something else done." BUT consider a few of the benefits of regular physical activity such as improved cardiovascular fitness and energy, and lower risk of spontaneous joint bleeds. Get creative! Think of ways you can incorporate physical activity into your schedule such as, starting a lunch break walk group, or opting to walk to class versus riding the campus shuttle. Don't forget to consult with your healthcare provider before starting a walking program.
To learn more about the design and results of the study, be sure to read the full article below:
https://www.cdc.gov/mmwr/volumes/66/wr/mm6625a1.htm?s_cid=mm6625a1_e  
Want to keep walking AND raise awareness of bleeding disorders at the same time?! Visit NHF's Hemophilia Walk https://hemophiliawalk.donordrive.com/index.cfm?fuseaction=donorDrive.eventList Learn about all the upcoming walks near you! Ladies, let's keep moving! 
About The Author
You May Also Like

Reproductive health is such an important topic in the community of women with…
Comments (0)
Appreciates (1)