Gearing Up For My First NHF Washington Days!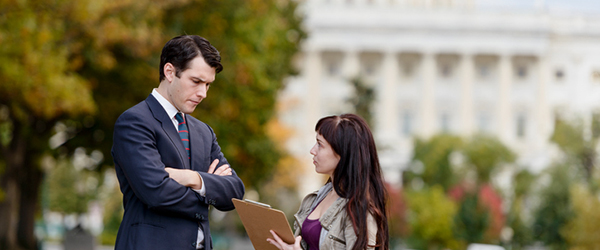 As I gear up for my first Washington Days, I took a second to reflect on my own communication skills and I realized it could be helpful to brush up on them before I head down to D.C. to talk to lobbyists and congress men and women. In the bleeding disorders community a lot of the work we do is advocating for our family, friends and ourselves. It's important that we are as clear as possible not only about what we want but also about our viewpoints and concerns so that our audience understands where we are coming from.  Celeste Headlee, a radio host of 'On Second Thought', shares 10 useful tips to have better conversations in this insightful Ted Talk. I think having these tips in my back pocket as I head to D.C. will definitely make me more confident in voicing our needs and wants. Check out how she breaks communication down and let us know what tips you have found useful in the comments section!
http://www.ted.com/talks/celeste_headlee_10_ways_to_have_a_better_conversation?language=en
About The Author
You May Also Like

Welcome to Mental Health Awareness Month!
…
Comments (0)
Appreciates (1)