Storybooth & A Period Story
Storybooth is changing the way youth share their truths through storytelling. Storybooth created a space for young people to record their stories whether it be about bullying, identity, or parents' acceptance and everything in between. Storybooth edits and adds the animation to the stories. The most viewed story is none other than "The Embarrassing Period story." Every menstruator can relate to an embarrassing story. Check it out above and other Storybooth stories here.
About The Author
You May Also Like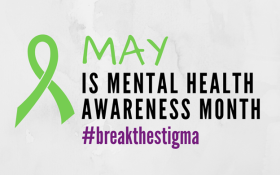 Welcome to Mental Health Awareness Month!
…
Comments (0)
Appreciates ()