In 2012 the United Nations marked October 11 as the International Day of the Girl. Today is the day! This year's International Day of the Girl theme is "EmPOWER girls: Before, during and after conflict."  Although we have made strides in addressing the needs and challenges of girls, there's still work to be done. Here's some numbers we should all be aware of:
There's 1.1. BILLION girls around the world
Every 10 MINUTES an adolescent girl dies as a result of violence
Girls in conflict zones are 90% more likely to be out of school compared to girls in conflict free countries
"Let us commit to investing in skills training and education for girls and livelihood activities for young women around the world who are facing crises." – UN Women statement for International Day of the Girl
Girls around the world are standing up to fight for the rights and protections in all contexts. Join us, the Victory for Women team in pledging to celebrate, empower and make some noise on behalf of girls around the world! 
Visit http://www.unwomen.org/en/news/in-focus/girl-child to learn more, hear stories from girls around the world and join the conversation! And let us know how you and/or your community are empowering girls in the comments section below! #dayofthegirl 
About The Author
You May Also Like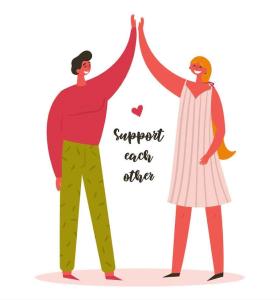 Destigmatizing periods isn't all on women! Men and people who don't…
Comments (0)
Appreciates (1)