A Letter to My Younger Self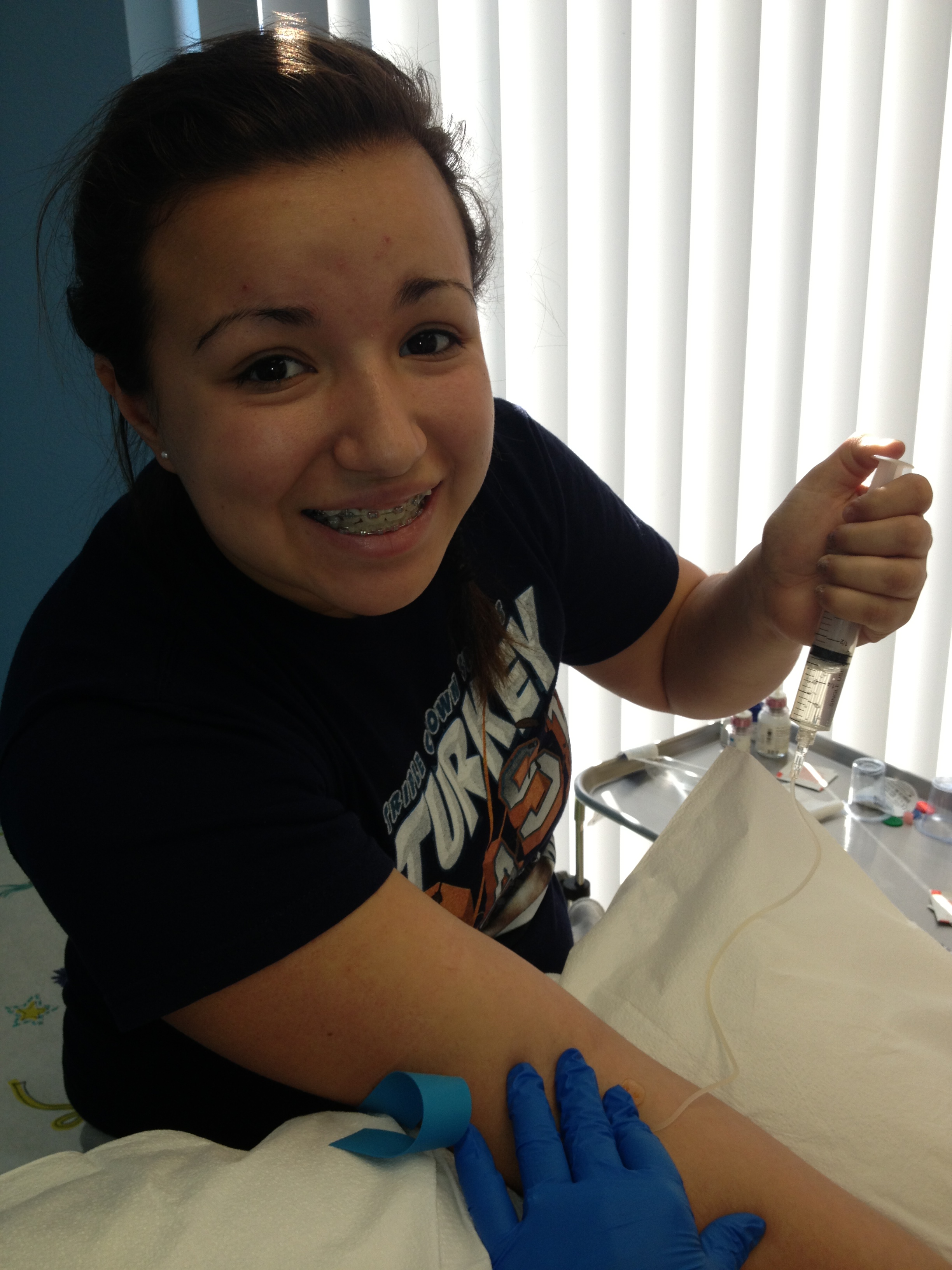 Hi little one, 
There is a bright and strong light inside of you. You just have to discover it. I know that you're young, and the world is scary, but you have the power to change anything you want. You just have to be brave enough to make it happen. 
Advocacy is daunting.
The idea of speaking up for yourself is foreign. We are told as young ladies to sit politely and listen as we are spoken to, not spoken with. Unless you have been drastically wronged, don't plead your case about why your treatment in that situation should be different. We're told as children that if we get a slice of pepporoni pizza when we ask for cheese, we should pick the pepperoni off instead of ask for a different slice. It's almost if the simple idea of advocating for ourselves is something that is suppressed until we are in our pre-teen years when then it is almost expected to emerge again. 
When someone tells you to advocate about your bleeding disorder, you're taken aback. Why would you want to share something so personal to you? Why would you want to admit to all of the struggles and trials you've faced? You're supposed to be this strong young woman, why would you admit your faults? 
Honesty is the only way things get fixed. If you are completely honest with your state representatives, they will be shocked. You see, they are within a profession where lying is a way of life. Lying about what you have, lying about what you want, lying about what you need. When you come in with raw and honest experiences, it is shocking. It grabs their attention. Even if it is a story as simple as having a 1-hr nosebleed during a test in the 4th grade, it gets them invested.  You have to be honest to get things done. 
Advocacy makes you stronger. 
The first time I asked for a restaurant to remake my order when they had ruined it was the beginning of a movement. It seems small, but asking for my steak to be cooked correctly, like I had asked, was a big deal. Instead of being irritated and complaceant with my undercooked steak, I had asked for it to be cooked the way it would make me the happiest (Medium well, duh). I felt a sense of pride and pushing through that momentary anxiety made it worth it. I was stronger because of it. 
The second you decide to advocate for yourself, you instantly get stronger. It's not a choice your parents or friends can make for you. It's something you choose for yourself. Do it because you want to be strong. Do it because you want to make a difference. Do it because there is a younger girl looking up to you. You have to be able to decide for yourself. That decision changes you for the better.
Advocacy gives you a sense of voice. 
Growing up, I loved sports. When you're playing a sport, you're always told to call for the ball. In soccer, to pass. In softball, to catch a pop fly. In basketball, to receive a pass from the baseline. We are told to call out "MINE! MINE! MINE!" But that was the only time I was able to speak up for myself. Growing up, I was never the one that stood up for myself. I settled. I was too afraid of what people might think of me. 

My very first Washington Days I went with my mom, I had just barely turned 17 and was so excited to experience D.C. We were just getting settled into the hotel, I got sent into a room with a bunch of teenagers, all who were amazing and courageous individuals. They were all so well spoken, driven, and concise. I didn't say a word for the first 30 minutes I was in the room. Then, a very amazing, gorgeous young woman (Cristina de la Riva, this is your shout out!) asked me what I thought about everything we were learning. I told her it was good, fine. She asked for more. She liked my opinions, she liked my ideas, and once she got me talking, I don't think I stopped for a half hour.
Just that simple start at Washington Days made my entire experience different. This is a place where people care. This is a place where you are valued. This is a place where people see your worth. Be strong enough to project that to everyone. Once you develop a strong voice, no one can take that away from you.
Advocacy inspires you. 
You've probably grown up seeing names like Laurie Kelley and Renee Paper. Barry Haarde, Chris Bombardier, Patrick Lynch. All heroes who have paved countless paths for those in the bleeding disorder community. You see their names everywhere, at any award speech you can probably hear someone thank one of the above for their contributions to their life, they are notable. 
What no one tells you is that you can be notable too. There isn't a checklist that limits how much of a contribution you can make to the bleeding disorder community, someone isn't going to tell you one day that you have "made it." No one is going to thank you for being a pillar of the community until someone does it, and that may or may not be during your time on this earth. But what you can do is be good enough for yourself. With every decision you advocate for, do it for the community that has built you. Every clinical trial you participate in, do it for those who patricipated in trials for the medications available to you now.  Every survey you take, do it for the educational resources that will be available to those learning after you. Be the person who inspires someone else. 
As a young woman, you can change the world. Women are strong and brave and resilient. You, as a woman in the bleeding disorder community, are that... times 10. You have the opportunity to pave the way for future women and inspire them to live their lives to the fullest. Right now, women in the bleeding disorder community are in the drivers seat. You have the opportunity to watch your dreams come true in front of your eyes. 
Be brave. Be strong. Be bold. 
Because I guarantee, even if you are small, and shy, and timid- you have the chance to make a difference. You have a chance to be a hero. In my opinion, you already are. 
All My Love, 
The Future You
About The Author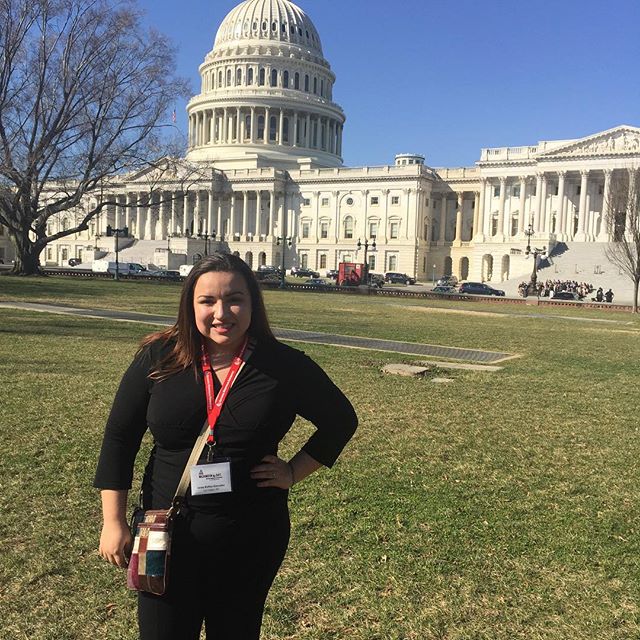 Jacey Lynn Gonzalez
Lover of coffee, journalism, otters, and the State of Nevada.
-------
My name is Jacey Lynn, I'm from Las Vegas, NV. I'm 20 years old and current a junior at the University of Nevada. I am a Journalism major with a minor in Holocaust, Genocide, and Peace Studies. I am a member of Alpha Omicron Pi and am currently Vice President. I have von Willebrands Disease and Delta Granule Storage Pool Deficiency, I've been in this community since I was 8 and have loved every second of it. I am currently on the board of directors for the Nevada Chapter of NHF. I am in my 3rd year of NYLI through NHF, which I am pursuing the advocacy track. I also sit on the patient advisory board for my local Hemostasis and Thrombosis Center. I have been a camp counselor at Nevada's bleeding disorder camp, Camp Independent Firefly for the past 5 years and love every second of it. I am also a Leukemia survivor and have a few other chronic illnesses. Basically, I'm a hot mess express, but I'm keeping it all together. /// Connect with me! Facebook: Jacey Lynn Gonzalez Instagram: @jaceeeeey Twitter: @JaceyLGonzalez
More From This Author
You May Also Like


Have you checked out Victory for Women's Resource tab? This section of the…
Comments (0)
Appreciates (1)