10 Resources You need to know about before Bleeding Disorders Awareness Month is over!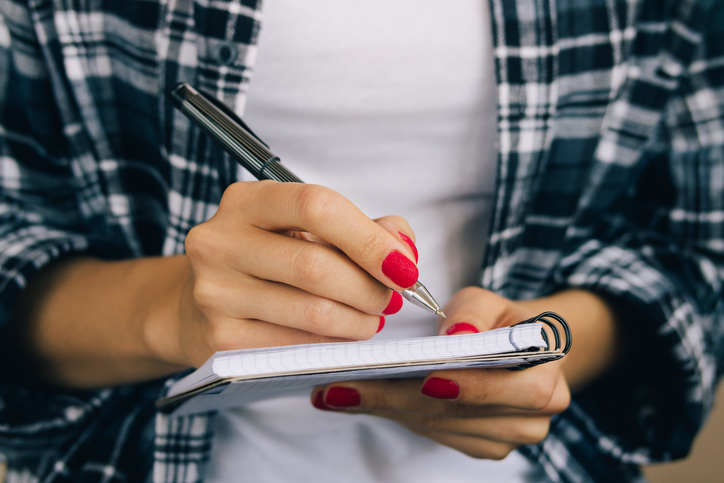 As Bleeding Disorders Awareness Month comes to a close, I wanted to take a minute to make you aware of the new and exciting educational resources available to the Victory for Women community! Here are 10 educational resources and programs we at NHF want you to know about!  
Annual Meeting registration is live! Exploring the New Frontier at NHF's 69th Annual Meeting on August 24-26, 2017 in Chicago! Join us for three days full of educational sessions, networking opportunities and access to our exhibit hall! Visit the site to learn more about our women with bleeding disorders track and the 9 sessions offered including our first ever WWBD SUMMIT- What's Your Ask?! https://events.hemophilia.org/ehome/annualmeeting/nhf2017/  
We are excited to announce we're piloting three workshops this summer for GIRLS AT CAMP, Girl Identity- My Bleeding Disorder and Me, A 4 Bar Network Connection and Girl Talk- Let's Talk Period!  After our pilot program and review, girls at camp workshops can be requested for summer 2018.  
Speaking of workshops, you can now request workshops ONLINE using our NEW online portal! We offer a variety of workshops specifically for women. Be sure to talk to your chapter leaders to bring an NHF workshop to a chapter event near you! https://www.hemophilia.org/Events-Educational-Programs/In-Person-Workshops  
NEW WORKSHOP ALERT!- ADVOCATING FOR YOUR CARE IN THE ER WITH VWD This workshop covers how to prepare in advance for an emergency and provides information to help navigate difficult situations that you may encounter when in the emergency room.  
NEW WORKSHOP ALERT!- FAILURE IS AN OPTION In this interactive workshop, teens and young adults ages 14-25 can learn how to celebrate their failures in a safe environment. Participants will walk away feeling more empowered with new tools to overcome the hurdles keeping them from achieving their goals. This workshop is co-facilitated by NYLI and can be requested for chapter events and camp!  
NEW WORKSHOP FOR SPANISH SPEAKERS! Our latest edition of workshops available to Spanish speakers, is TIPs to Improve Communication with Healthcare Providers. This workshop will answer questions people may have about managing their interactions in a complex health system. TIPs= Tomar las riendas, Informar, Planear.  
NHF is launching the first ever Guías Cultural Task Force! Guías Culturales are culturally intelligent volunteers who serve as "guides" to diverse members of the bleeding disorders community. NHF will train a group of Guías Culturales in workshop facilitation, diversity/inclusion, and NHF's educational resources. If you have any questions please contact our Bilingual Education Specialist, Felix Olaya at [email protected]  Applications coming soon!  
Inhibitor Summits are weekend -long, comprehensive educational programs for people with hemophilia A or B with inhibitors and their support network engaged in their day to day care. Register for our Inhibitor Education Summits in Phoenix, Houston and Baltimore! www.hemophilia.org/inhibitors Our newest addition, Viviendo con Inhibidores will be a summit entirely in Spanish! More information coming soon!  
Steps for Living programming is all about physical activity this April! First up, the publication Playing It Safe: Bleeding Disorders, Sports and Exercise has a fresh new look and a corresponding interactive online activity chart for consumers and healthcare providers! NHF is bringing exercise to you, with the launch of our Healthy Steps Exercise Videos in Yoga, Tai Chi and Dance! Last but not least, be sure to continue to register for our Make Your Move Physical Therapy webinar series.  https://www.hemophilia.org/Events-Educational-Programs/Online-Education/Make-Your-Move-Physical-Therapy-Webinar-Series  
NHF has partnered with Monthly Gift this Bleeding Disorders Awareness Month to raise awareness of women with bleeding disorders! Monthly Gift is a service by women and for women that delivers menstruation products to your home once a month and an app to help you track your periods. Their blog, The Brief is aimed at dispelling period taboos and now includes posts on Bleeding Disorders Awareness Month, menorrhagia and Victory for Women! Explore The Brief and be sure to share the posts with the women and girls in your life! http://monthlygift.com/blog/  
About The Author
You May Also Like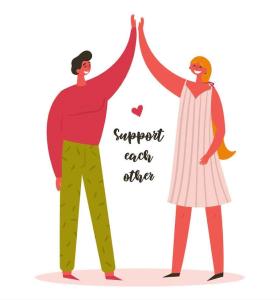 Destigmatizing periods isn't all on women! Men and people who don't…
Comments (0)
Appreciates (1)