Join NHF in Spreading the Word About Our 'Better You Know' Campaign THIS WEEK! Help Raise Awareness of Bleeding Disorders in Women!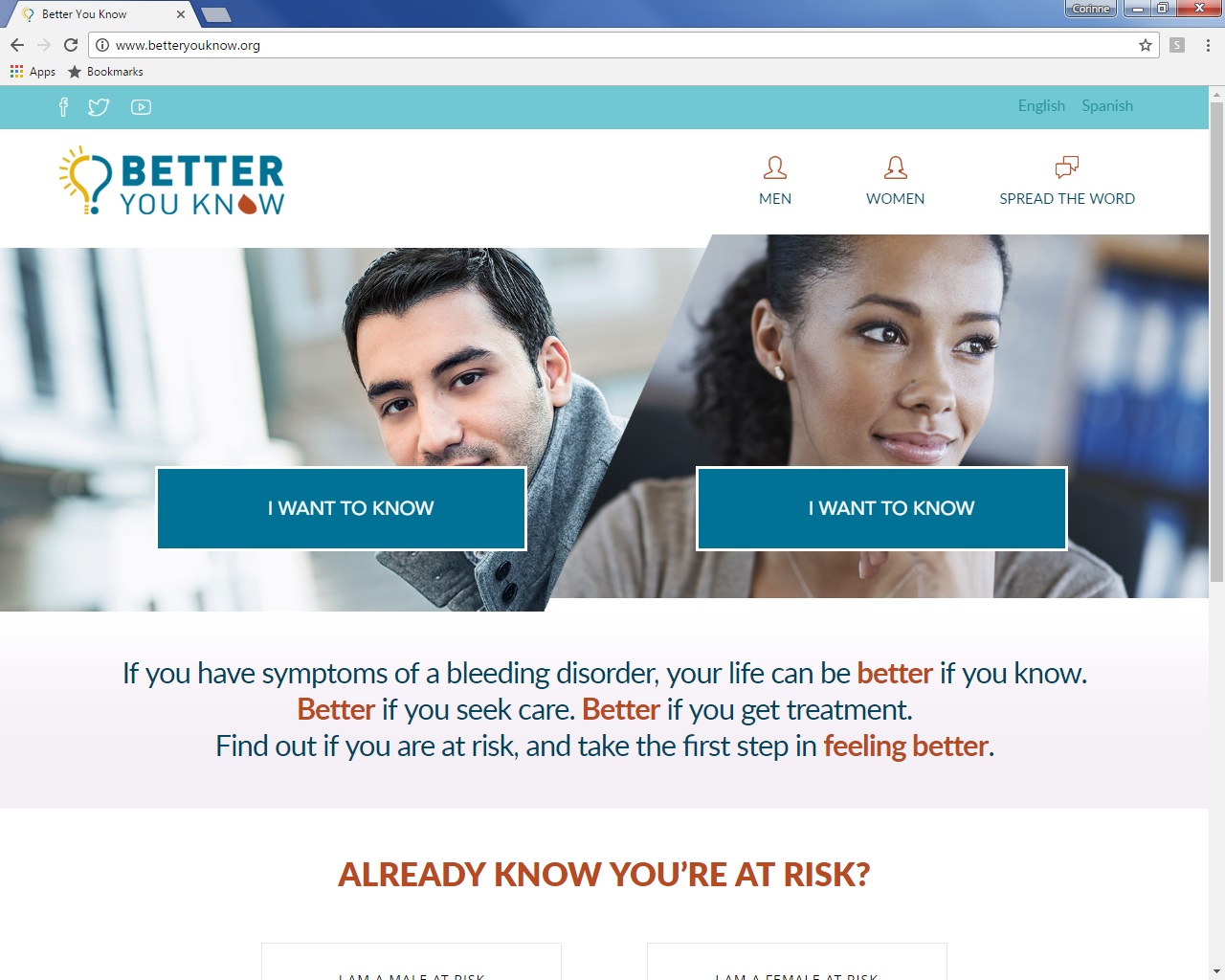 Hello V4W Community!
Greetings from the NHF Education Team! After lots of planning and input from chapters, providers, and consumers, we are thrilled to fully launch our Better You Know campaign that has two goals:
1.       Raise awareness about signs and symptoms of bleeding disorders in women and help symptomatic women on their path to diagnosis and care
2.       Raise awareness about signs and symptoms of VWD in both men and women and help them on their path to diagnosis and care.
On our website, www.betteryouknow.org, men and women can take an assessment tool to see if they are at risk or not for a bleeding disorder (this is NOT a diganosis, just a screening tool).  Depending on whether you get 'At Risk' or 'Not at Risk' there will be helpful information on next steps to take - which medical providers to make appointments with, what questions and information to bring with you to the appointments, information on bleeding disorders, and other helpful resources.
Interested in learning more? Visit: www.betteryouknow.org
Want to help spread the word in your community???
This week (December 12th – 16th ) please join NHF in helping spread awareness about women with bleeding disorders, getting those who have symptoms on the path to finding care, via social media!
We have made it easy for you to join us! Here are some options:
Option 1: Go to http://betteryouknow.org/spread-the-word and select any of our social media posts or videos to share on Facebook, Twitter etc.  Just hover over the image of the one you would like to post and you will see icons for Facebook, Twitter etc that you click to automatically bring you to your page to post. You can add your own context to make it connect locally. We just ask that you please tag NHF when you post, so we can track the reach. Post once or multiple times each day for the whole week if you can!
Option 2:  Follow NHF on Facebook and Twitter next week and just share our Better You Know posts back on your feed. Super easy!
Or do both!
Other Tips/Ideas:
Tailor your post to the women in your community, asking them to share with their friends and family not in the community….they too may have symptoms of a bleeding disorder and just don't know it.
Make a specific ask to the men in your community, encouraging them to share with their mothers, sisters, or daughters, as we know they want their loved ones to live healthy full lives.
This is all about reaching audiences not already tapped into the bleeding disorders community, so be creative and feel free to share your ideas back with us!
Check out the other tools to help spread the word at http://betteryouknow.org/spread-the-word
Thank you for helping to spread the word!
About The Author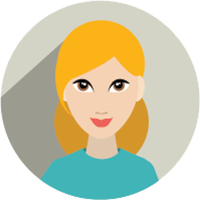 V4WCorinne
Corinne is a Manager of Education at NHF! Her focuses are creating resources and support for women with bleeding disorders and those with VWD. She is passionate about the V4W Community and spreading awareness about bleeding disorders in women so that women and girls can get the care and resources they need in order to live their best lives!
More From This Author
You May Also Like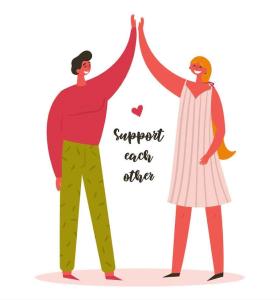 Destigmatizing periods isn't all on women! Men and people who don't…
Comments (0)
Appreciates (1)