Fertility and Reproductive Health
Reproductive health is such an important topic in the community of women with bleeding disorders. Women want to better understand how a bleeding disorder can affect their menstruation, fertility, pregnancy, childbirth, and post-partum experience. To help answer these questions, we reached out to a team of providers to create a session around this topic. In this video, Dr. Charletta Ayers (OB/GYN), Dr. Ming Lim (Hematologist), and Tahnee Causey (Genetic Counselor) share their unique insights on reproductive health planning for women with bleeding disorders.
A regular theme we hear from providers, including the three in this video, is that planning and counseling are key. It is vital to work with your entire care team before you plan on becoming pregnant, throughout your pregnancy, and after you have given birth. I hope this video was able to shed light on how each of these three providers are equally important throughout this journey. Having a comprehensive care team ensures your health and wellbeing are prioritized throughout the pregnancy.
Another important part of planning for a pregnancy is reaching out to a genetic counselor. Genetic counselors, like Tahnee, can help you better understand the inheritance pattern of your bleeding disorder and more importantly, what that means for your future family. Knowing this information in advance can help you better prepare and advocate for your family's health needs.
As always, remember to constantly advocate for yourself, regardless of your reproductive health goals. Your providers can only help you if you openly share with them your experiences and push to have your needs met. With the proper precautions, women with bleeding disorders absolutely can have safe and healthy pregnancies!
About The Author
You May Also Like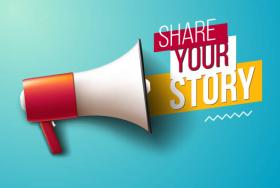 Hear from Patti Williford about her journey as a woman with a bleeding disorder!
…
Comments (0)
Appreciates (1)