Expect the Unexpected - Life and Challenges
Have you ever noticed how often the challenges we face also contains a blessing in disguise? If not, perhaps you haven't been looking closely enough! Granted, life's challenges usually seem like inconveniences when they interrupt our schedules or get in the way of something we want to do. Isn't that part of the reason we call them challenges?
When we're working toward an important goal, the last thing we want is to face big, unexpected challenges or obstacles. When that happens, it usually means a major delay, added learning curve, greater expense, or some other unplanned complication. When we are focused on results it is hard to appreciate the detours caused by new challenges. A lot has been going on around here lately and I thought I would check in with readers, tell them where I'm at right now, where my focus is, and give you an update on where this space is heading. Sometimes it's so hard to pin down your thoughts because even words aren't enough to describe the way you feel.  There's so much on my plate finding time to properly invest in content has become a challenge. I'm refocusing on my intentions and trying to bring that space back to a more personal and authentic state. I'm still learning, it's an on-going process, and I'm hoping to share that journey with everyone who visits. 
"How you handle the challenges of your life will define your life"
For me, blogging has always been a balance between the personal and the collective; I blog not only for myself, to document parts of my life and share experiences, but also to bring information to the readers.
Like many of you, I've sometimes struggled to put the pieces of my life back together. My story isn't unique. I hope by sharing it I can lend some hope and insight for dealing with the unexpected challenges that arise in our lives.
Every time I discover what doesn't work, we move closer to solving a problem, overcoming an obstacle, or making a personal breakthrough. Every life lesson I learn, negative or positive, is a personal development treasure.
"Strength doesn't come from what you can do – It comes from overcoming the things you once thought YOU COULDN'T ".
In the last six months I faced one by one bleeding episodes. I never let any of these episodes hamper my daily schedule. I went to work along with all the limitations.
"Life has many ways of testing a person's will - Either by having nothing happen at all OR by having everything happen all at once"
 But, recently, on 28th November while driving to the office I got into an accident and fractured my left leg. When I was taken to the hospital; the doctor informed us that the tibia bone is broken and surgery is needed to fix the bone. I started crying aloud that I don't want any surgery to be done. Luckily by the grace of God the doctor said that the bone can be fixed with the help of a cast. But that it needs to be kept for one and a half months. Me and my family were ok with that. Factor V and fresh frozen plasma is the only treatment – risks factors increase for surgery. Ten days after cast was placed on the leg were terrible because of acute pain. And due to all this I got pissed off. I started questioning God, why me? Every time God puts me in tough and hard circumstances which makes my confidence level drop down.
"Expect the unexpected. Life is not meant to be easy. We all have our challenges. It's how we respond to them that really matters."
 It's now almost a month and five days. All this time I am being reminded on a daily basis that the only one stopping me is me. I want to be unstoppable. That does not mean that I have some unrealistic expectation of myself or my value in this world.  It simply means that I want to get to a point in life where I live unafraid…unyielding in a sense that I am resolute to my purpose.
 Two days before New Year's Day it clicked I will be celebrating Global Family Day and to educate neighbours about haemophilia. Because – two months ago I got a terrible reaction after receiving fresh frozen plasma for the first time in my life. I was crying aloud as I got swelling and rashes on my whole body, I couldn't recognize my face. And at that time my dad was not at home - only my mom and younger sister were there. Looking at my condition they also got little scared as it was their first time experiencing this situation. My sister rushed to my uncle's house staying 10 houses away from us. On her way there, one of our neighbor's asked, "What happened to your sister? Why she is crying so loud? Did she have a stroke?'
All these things made me think to educate the neighbours about haemophilia so in case of emergency they would help instead of asking questions. I never challenged myself to do better or demand more. So I guess it's high time I leave the words "I CAN'T" behind and start believing in myself and the word "I CAN".  If you start comparing yourself with others or complaining about others, believe me it isn't going to do any good; which is present in every individual I've met over the years. No matter how strong or straight forward a person is, even after claiming they are strong & different from others - there is still some bit of emotion which breaks them and makes them a little helpless at times. I think "emotions" are something no one can run away from.
"When Life puts you in Tough situations; Dont Say "Why Me?" - Instead just say "Try Me".
 I arranged a meeting of youth and women at my home on January 1st, Global Family Day to educate my neighbours about haemophilia as I consider neighbors to be a part of the family.  
I've learned to expect the unexpected. Life is not meant to be easy. We all have our challenges. It's how we respond to them that really matters. I don't want to just sit on the couch and dream things; I want to get back in the action. However, you don't have to allow any circumstances to steal your dreams, your aspirations, or prevent you from conquering the seemingly impossible. It's the stuff that makes you want to get out of bed in the morning. Without dreams, without goals, without desire, life becomes empty and meaningless.  It isn't a glass half empty, it's just empty. 
Every day is a challenge and I'm still reminded regularly of my limitations.  But I don't let any episodes keep me from reaching for my dreams and setting new goals. 
Although your goals may change, you still have the ability to reach for your dreams.  You are strong enough to cope with and overcome challenges that come your way.  You still have the breath and gift of life.  You can embrace the journey and the hand you've been dealt and live a happy and fulfilled life. 
I will end it by saying – "Have COURAGE – for when life gets a little topsy – turvy."
About The Author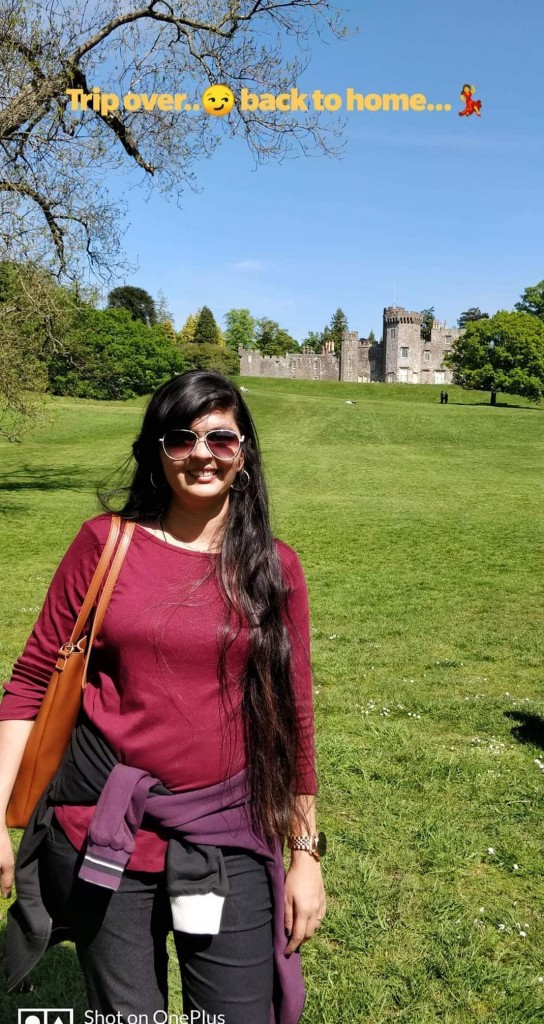 nabila husseni
I am Nabila husseni from India, a female with the rare bleeding disorder (factor 5).
More From This Author
You May Also Like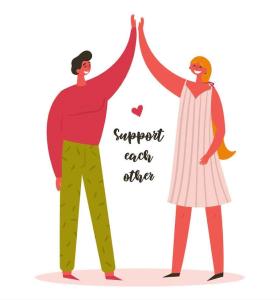 Destigmatizing periods isn't all on women! Men and people who don't…
Comments (0)
Appreciates (1)