Growing up, I thought everyone's father infused. By the age of 7, I knew that was not the case. Having a Father with severe hemophilia has been something that has shaped my life forever. My dad is the bravest, strongest person I know and if it weren't for him I would not be who I am today. I always knew having a dad with Hemophilia meant that I was a carrier. At the age of 15 I started having bleeding problems that included: constant nose bleeds, joint aches, easy bruising and extremely heavy long periods. My parents at that point decided to bring me to our local HTC. We found out that my factor 8 levels fluctuate between 30-70% putting me as a symptomatic carrier/mild Hemophiliac. From that point on my life changed, I began having to take better care of myself, explain to doctors why I can't have Aspirin or anti-inflammatories and just overall more cautious. My freshman year of college my life was forever changed. My dad began to undergo treatment for Hepatitis C with the new drug Harvoni. The stress of trying to get him this expensive and lifesaving drug and watch him go through treatment was something I hope no one else ever has to experience. My dad is extremely lucky and was able to get the drug and was ultimately cured of Hepatitis C. Watching my dad go through treatment and seeing how brave he was and how he has never complained about pain in his joints, bleeds or any of his frustrations, made me realize how strong my Father is. From that point on I made it a point to make a change in this community and to do my best to improve the lives of everyone in the bleeding disorders community so that no family will have to go through what mine has. When I was accepted into the National Youth Leadership Institute through the National Hemophilia Foundation my life was changed yet again. NYLI has opened so many doors for me and I'm so incredibly lucky to be able to advocate for such an amazing community. The people who I have met and been able to advocate alongside with are some of the most inspirational people I have ever met, it's such an indescribable feeling to have so many different stories and people come together to work for one ultimate goal: a life better for everyone in the bleeding disorders community. I also became involved on a local level; in May 2015 I was voted in as a member of The Board of Directors for the Hemophilia Center of WNY. What most people don't know is that my family actually started this chapter, and it holds a special place in my heart. To be able to serve on the board alongside my Dad and Grandfather is something so special and I'm truly honored to have been given this opportunity at such a young age. My bleeding disorder has also drove me to want to do medicine; I am currently a pre-med student with the hopes of becoming a Physician Assistant in Hematology. I look forward to being able to give back and to serve a community that has given so much to me and my family.
About The Author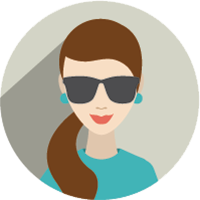 ablong14
Ashley is currently a sophomore at Canisius College in Buffalo, New York. Her major is Health and Wellness with a pre-med concentration, working towards becoming a Physician Assistant specializing in Hematology. Ashley is currently a sister of Phi Sigma Sigma and serves on their executive board. In May of 2015, she was voted on as a member of the Board of Directors for the Hemophilia Center of Western New York. Ashley decided to become involved in the community after growing up with a father who is a severe Hemophiliac and being a symptomatic carrier herself. Ashley believes that it is important to give back to a community that has given so much support to her and her family.
More From This Author
You May Also Like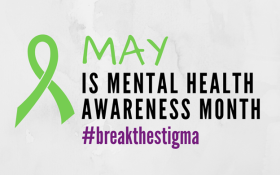 Welcome to Mental Health Awareness Month!
…
Comments (0)
Appreciates (1)