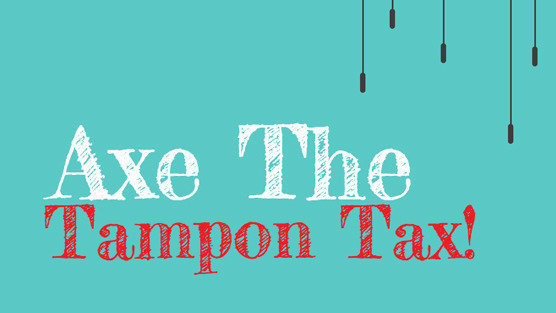 Earlier this month, Governor Gretchen Whitmer, of Michigan, took a stand against period poverty by signing House Bill 5267 and Senate Bill 153, a bipartisan package to repeal the tax on essential menstrual products. By repealing taxes on menstrual products, Michigan families will be able to save thousands of dollars over the course of their lifetimes.
Period poverty is defined as inadequate access to menstrual hygiene tools and education, including but not limited to sanitary products, washing facilities and waste management. A menstrual sanitary product is a broad umbrella term that includes pads, tampons, menstrual cups, and much more. The taxation of these menstrual products, commonly referred to as the Tampon Tax, exacerbates period poverty by making hygiene products far more expensive, and therefore inaccessible to many. Without adequate access to these essential hygiene products, people who menstruate are often forced into using unsafe alternatives such as rags, towels, or toilet paper. So people experiencing period poverty are often at greater risk of developing toxic shock syndrome or another life-threatening health infection.
The average cost of these products can be $7 to $10 per month, amounting to anywhere between $3,360 and $4,800 being spent on menstrual sanitary products over the course of a lifetime. This is a financial burden many girls, women, and people with the potential to menstruate cannot afford – nor should they have to.
Gilda Z. Jacobs, CEO of Michigan League for Public Policy Feminine, wrote,
"Hygiene products like tampons and sanitary napkins are medically necessary products…. Households that struggle to make ends meet should not have to make the difficult decision about whether to purchase menstrual products or pay for other necessities, like food, prescriptions or other medications, or diapers for a child."
This issue is especially pertinent in this community as the Tampon Tax is even more significantly burdensome to women with bleeding disorders. Many of the statistics focus on the "average" number of menstrual sanitary products used per month. This number of sanitary products could easily be double for someone with a bleeding disorder, resulting in even more of a financial burden placed on their shoulders.
Dawn Rotellini, Chief Operating Officer of NHF, responded to Governor Whitmer's decision:
"The National Hemophilia Foundation thanks Governor Whitmer for taking steps to address the public health crisis that is period poverty. For girls, women, and all who menstruate or have the potential to menstruate – and those who have especially heavy periods due to an inheritable blood/bleeding disorder (such as hemophilia or von Willebrand disease) – lack of access to relevant feminine hygiene supplies can lead to extreme and troubling difficulties. By making period supplies affordable and accessible, people who menstruate can more steadily engage in their own lives, like being able to regularly attend school or work. Without the necessary supplies and support, these individuals are at a disadvantage and often held captive by their own bodies."
Governor Whitmer's decision is a monumental step in the right direction, and I hope to see more states follow Michigan's example until menstrual products are easily accessible to all.
To read the full press report by Governor Whitmer: HB 5267 and SB 153
About The Author
You May Also Like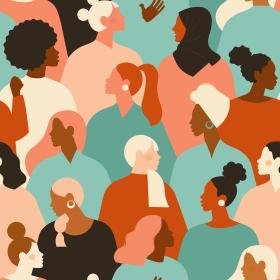 In these past few months, the landscape of women's health care has…
Comments (0)
Appreciates (1)