Coexisting Women's Health Conditions
Happy New Year, everyone – welcome to 2023! I hope you enjoyed your holiday season, and that this new year has been off to a great start.
Today, I wanted to highlight one of our excellent sessions from BDC in 2022. Coexisting Women's Health Conditions was a presentation led by Dr. Kalinda Woods, an OB/GYN. As both a practicing physician and a professor, Dr. Woods had a wealth of knowledge and insight to offer throughout this presentation.
This session discussed how bleeding disorder symptoms can be worsened  by other conditions that often affect women, such as endometriosis or polycystic ovary syndrome (PCOS). These are referred to as comorbid conditions. These comorbid conditions may affect the symptoms you experience, so proper care, management, and treatment is crucial for an overall better quality of life.
Dr. Woods walked through a variety of common health concerns that affect women and people with uteruses, explaining what signs and symptoms to look out for. She went on to describe how seeking out a diagnosis can be difficult for women in this community since many assume any abnormal bleeding symptoms are due to their bleeding disorder. This is why it is especially important to journal all your symptoms, as well as when these symptoms begin and how long they last. Your care team will use this journal of symptoms and your medical history to help determine if you have a gynecological condition, in addition to your bleeding disorder.
In her session, Dr. Woods says, "Taking history is especially important for women with bleeding disorders. It may take longer to make these diagnoses because oftentimes people assume the symptoms are just due to their bleeding disorder. It's incumbent upon us, as providers and physicians, to investigate and establish the true issue."
As Dr. Woods emphasized, it is the duty of your care team to help get you the correct diagnoses and care. Help them help you by tracking your symptoms and booking your preventative care appointments for 2023.
Dr. Woods shares some empowering words towards the end of her presentation: "Something I tell my bleeding disorder patients is that if you have a problem that bothers you, no matter what the problem is – it's worth bringing up with your physician. That is something we can treat. You don't have to be living with any symptom that you find disruptive to your lifestyle or undesirable."
The full recording of this information session is linked below. I hope you get a chance to watch it and that you learn something new: https://www.hemophilia.org/educational-programs/education/online-education/coexisting-womens-health-conditions
About The Author
You May Also Like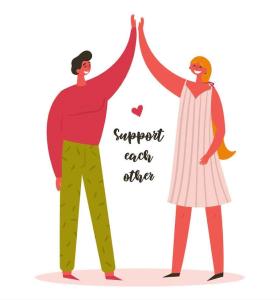 Destigmatizing periods isn't all on women! Men and people who don't…
Comments (0)
Appreciates (1)